This week, I am thrilled to giveaway two copies of Lori Wildenberg's new book, The Messy Life of Parenting, Powerful and Practical Ways to Strengthen Family Connections.
Oh, how I wish this a book had been around when my children were younger. Lori's book is an insightful, helpful and practical resource for parenting in general, as well as for the more complex family dynamics each of us encounter. Please read our interview and leave a comment below, or on my social media pages, to be entered in the drawing for my friend's remarkable new book.
1. Why is your book titled The Messy Life of Parenting: Powerful and Practical Ways to Strengthen Family Connections? 

Many parents have an expectation of what family life and raising kids ought to look like. We think all should go the way we expect or hope if we follow a formula. Yet even if we are intentional in our parenting, we know life isn't lived as planned. It is full of good things along with challenges, struggles, and heart aches. And in the messiness of life, strong family ties can help our kids (and us) walk through the hard while feeling supported and loved.
2. You dedicated your book to "All parents who hope for a relationship with their kids that reaches beyond the home and stretches into eternity." Tell us about that.

Most parents have the expectation they will be in their children's lives for a lifetime. Christian parents hope to be reunited with their children in eternity one day. In spite of those desires they may not raise their children in a way that would foster that hope. The Messy Life of Parenting specifically focuses on that desire and offers simple ways to help facilitate that longing.
3. Describe the two cultural lies parents believe.

God doesn't give us more than we can handle and God help those who help themselves are two big cultural deceptions many parents believe. When we parent like that we only use the very typical natural consequences technique or the rewards and punishment approach. These approaches aren't necessarily bad but they are not great. There is a better way. The natural consequences approach and the reward system grow an independent, do it yourself mindset with behavior mattering more than character and relationship. These two philosophies lived out can actually separate children and parents. Kids feel as if they shouldn't look to mom and dad for support or encouragement as they age because they believe they should handle things themselves.
4. In The Messy Life of Parenting you talk about your Spillage Parenting Philosophy. Can you describe what you mean by this?

When my four kids were little it wasn't a meal until someone spilled. The constant spillage mess was so frustrating. So I came up with a statement that helped me and my kids in that situation, "That's OK. Everybody spills. I'll help you clean it up." I said this multiple times a day. It ended up reinforcing that I was an emotionally safe person (that's OK) to make a mistake around, that spills are a normal part of life (mistakes happen) and I was there to help them clean up the mess. Isn't that what we want as moms and dads? For our kids to know it's safe to come to us when they have made a bad choice or had an accident? We want our kids to understand life spills are not the end of the world. Messes happens to everyone and we can help each other through hard things. The Spillage Philosophy encourages responsibility, character development, and relationship.
5. Parents are careful to build their children up. You discuss how excessive and insincere praise is poisonous. Can you explain that?

We want our kids to be confident in the abilities God has given them. So yes we need to build up and encourage our children. We want our kids to know they are capable, gifted by God for a purpose, and we have confidence in them and their abilities. What we don't want to do is tell them a falsehood. Kids can smell a phony a mile away. Once they think, "Oh that's just mom you have to say that" our praise impact is nullified. Kids today have been called the fragile generation because they have been rescued from struggle. It is good for our kids to experience not only success but failure too. Failure isn't bad. It is a part of learning. To strengthen our children's resiliency sincere praise and rescue avoidance are called for. This is one way to build leadership qualities in our kids.
6. In the Chapter titled Drawn Together with People Smarts you list five rights our kids should embrace. Tell us what those are.
Kids are less likely to be a victim of bullying, influenced by peer pressure, be in an abusive relationship, or be a people pleaser if they know these five rights: The right to be treated with respect; to respectfully express feelings, opinions, and expectations; to agreeably disagree; to discuss whether expectations and demands from another are reasonable; and to wait and ponder before giving an answer.
7. You speak a lot about affirming our kids. Share a few phrases with us:
I love spending time with you.
If we were the same age we would be best friends.
I like the person you are.
I like the person you are becoming.
God created you on purpose.
8. What are some unique features contained in The Messy Life of Parenting?
The book is filled with parenting stories and was written for busy moms and dads. It has an index for times when a parent wants to quickly access information like emotional safety or emotional intelligence. One endorser, pastor and author Kurt Bubna said the appendix contained in the book was a highly valuable resource for parents. An example of this is Dating Red Flags for your son or daughter. The book also has a study guide which can be used individually, with your spouse, or as a small group study. The book is written so it can be applied to both grandparenting and parenting.
9. Tell us a little bit about yourself and your ministry.
I'm a licensed parent and family educator and certified elementary school teacher. The Messy Life of Parenting is my fifth parenting book. My parenting ministry is faith based and practical. Because I'm a mom of four and have been married 36 years my parenting books and talks are relatable and real. Personally and professionally I understand and support parents in their quest to parent well while building a relationship with their kids that lasts a lifetime.
10. Where can our audience find more out about you? And where can they get The Messy Life of Parenting?
The Messy Life of Parenting can be found at your favorite book store, on-line, and over at newhopepublishers.com . To find out more or to connect with me for a speaking engagement or parent coaching head over to loriwildenberg.com. You can also find me on most social media sites. On Facebook I lead a Moms Together Group that is very positive and highly interactive with the goals to encourage, equip, and empower moms.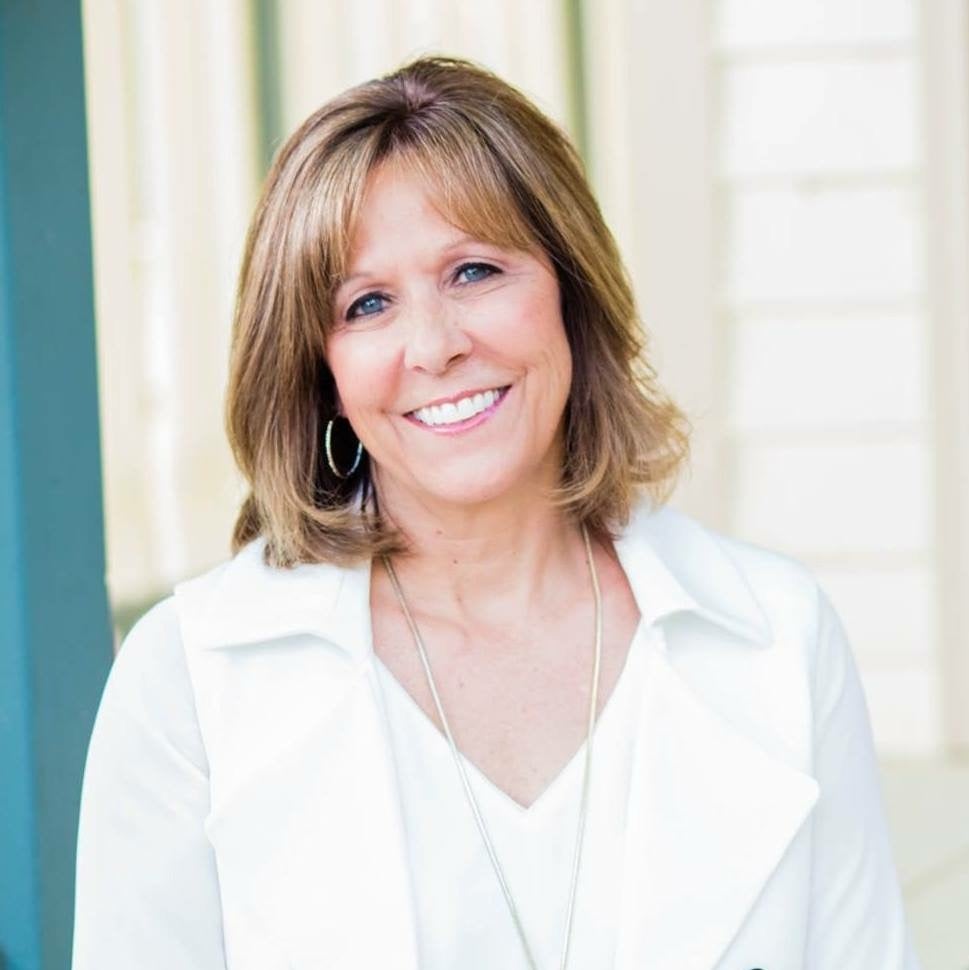 Lori Wildenberg, mom of four, is passionate about helping families build connections that last a lifetime. She's co-founder of 1 Corinthians 13 Parenting ministry, lead mentor mom with the Moms Together Facebook Community, national speaker, and parent coach. Messy Parenting is Lori's 5th parenting book. For more information go to www.loriwildenberg.com